It's Finally Here! Akrapovic's Titanium Exhaust for McLaren 570S & 570GT by TeamWB
06-06-2017, 11:32 AM
It's Finally Here! Akrapovic's Titanium Exhaust for McLaren 570S & 570GT by TeamWB
---

As Akrapovic's Largest Dealer in the world we'd like to be the first to present to you all the newly released Titanium Slip-On Exhaust for the McLaren 570S & 570GT!
This incredible system is arriving stateside as I type this and we could not be more excited. Demand is exceeding the supply so it is STRONGLY recommend that you all reach out for any additional information needed for you to place your orders.

Akrapovič, the benchmark in the exhaust manufacturing industry. The brand is synonymous with the highest level of design, performance enhancement and the creation of an unmistakable deeply resonant exhaust sound. Akrapovič products are designed and manufactured for performance vehicles by a passionate and highly-skilled workforce of over 800 employees using the latest technology, processes and finest materials. The Racing R&D department works with dozens of racing teams with over 90 world championships.




An exquisite car deserves an exquisite exhaust, and the Slip-On Line (Titanium) for the McLaren is certainly that. It is made of special, lightweight, durable, and heat-resistant titanium alloys, all perfectly formed and shaped to fit the car. Bigger tubes deliver optimized gas flow, and the use of ultra-lightweight materials will significantly reduce the vehicle's weight and enhance its handling. A distinctive coating offers an enhanced appearance, and the parts most exposed to heat feature special insulation for protection. With two flawlessly styled and finished handmade carbon fiber tailpipes, which beautifully complement the titanium pipes, this exhaust is a work of art. It comes complete with a soundtrack that perfectly matches the car's performance, ideally tuned to produce a unique sound colour and the celebrated Akrapovič signature sound.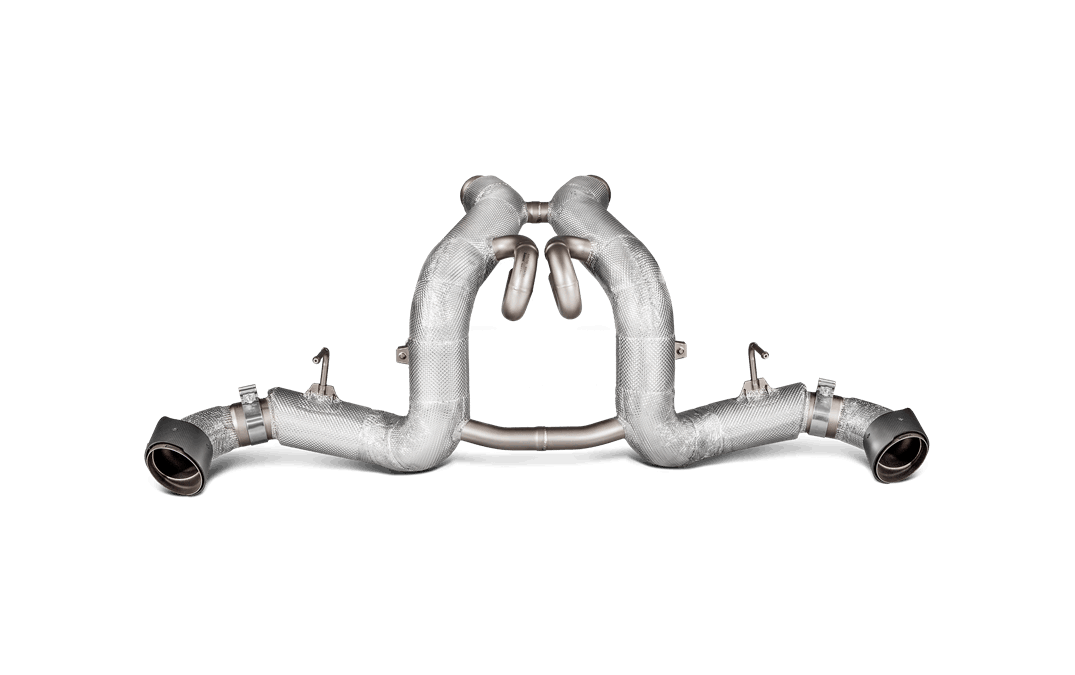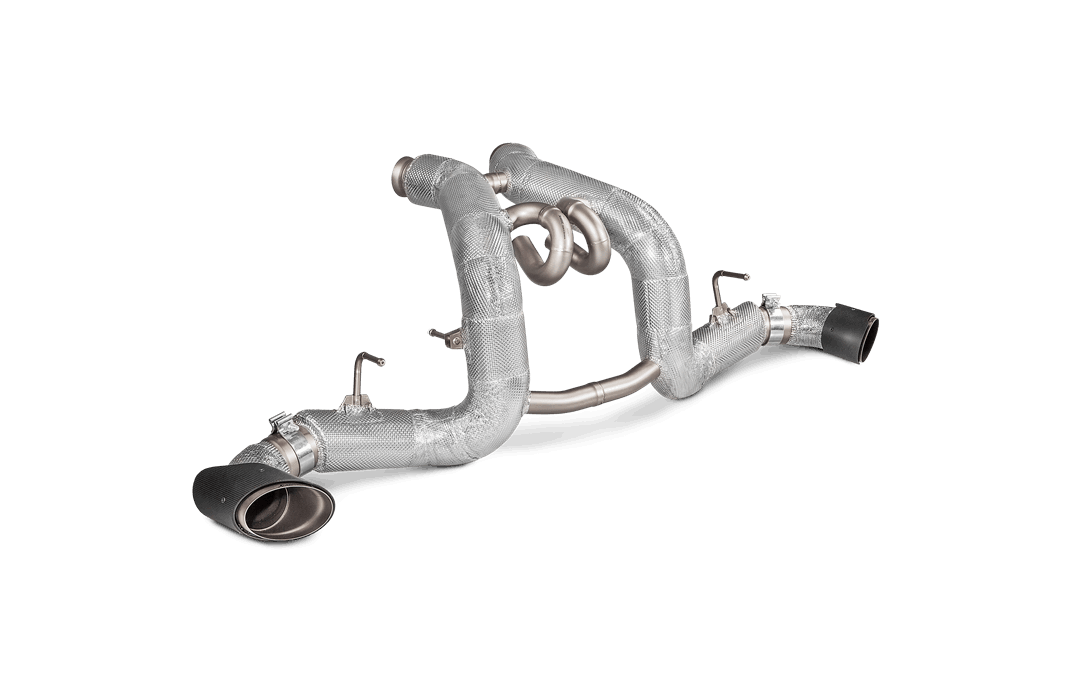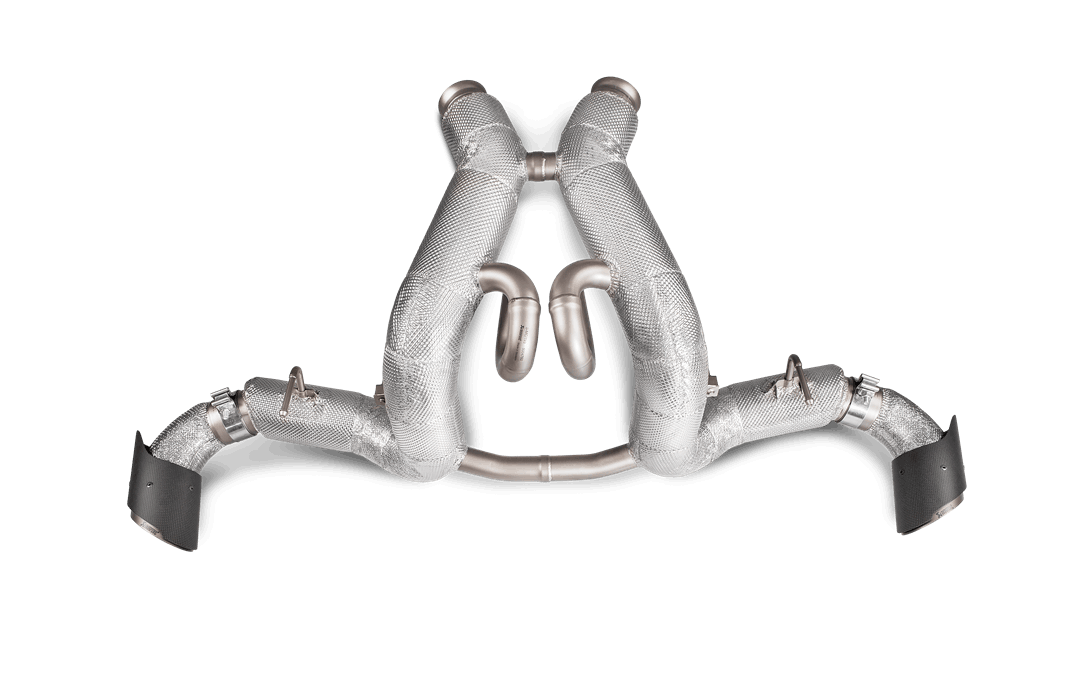 Technical Data and Information
Sights & Sounds:
__________________
Wheels Boutique
- David Nussbaum -
786 249 0127 (ext.2109)
Web:
www.wheelsboutique.com
Email:
[email protected]
Check out our Facebook Fan Page!
#1 HRE Dealer Worldwide/ Adv.1 / Vorsteiner / Rotiform / Akrapovic / iPE / Meisterschaft / TechArt / Novitec / Brabus / DPE wheels / AC Schnitzer / Mansory / D2 wheels / Brembo / RENNTech / Weistec / WALD / Milltek / Tubi / Champion Motorsports / RSS / BBS / Hamman / Eisenmann / KW / H&R / Nitto / Pirelli / Michelin / Dunlop / Goodyear / Falken / Continental and tons more....