New Ground Breaking Lithium Battery Option
02-08-2019, 04:15 PM
Join Date: Mar 2018
Location: Los Angeles, CA.
Posts: 156
Rep Power:
0






New Ground Breaking Lithium Battery Option
---
Hi All,
Scott from Antigravity Batteries, I wanted to drop some information on our NEWEST Lithium Batteries... yes they are actually ground-breaking.
– We wanted to make the new battery accessible for more vehicles and customers. We found many people just wanted the EXACT SIZE that fit in their car. So that is what we did, the new batteries are a DIRECT OEM FIT. Meaning it is the same size as your stock battery, so you will not need a special tray or any other adapters or modifications to mount them. For Porsche's most will just be concerned with the H6/Group48 size battery. So we did that size but also the H5 and H7. Plus we will have Group 35 ,and Group 51 and expand out from there. But the "H" sizes are used in most all the Porsche's, and other Euro Sports Cars including BMW, Audi, Ferrari, Lamborghini, etc.... so these will fit them all.
– We have also made the batteries available in different amp hours. The Amp Hours Capacities available for the H6/Group48 model are 24Ah, 30Ah, and 40Ah. By offering different amp hours the Customer can choose a battery that is more tailored to what they are looking for. For example people who track and want the lightest weight possible might want the 24Ah (9.5lbs), a person who wants to have a solid Ah yet still benefit substantially from Lightweight can go with a 30Ah (11.5lbs) and a person who might have some Cameras, Radar Detectors and other stuff on the Car might want a 40Ah Battery (16lbs) as will TT Guys or SUV guys. Keep in mind if you use a 24Ah battery you will not have as much time that the car can sit in storage compared to a 40Ah model.
– SUPER COOL NEW FEATURE ALERT!!! So one of the ULTRA-COOL items we developed into this latest battery (yep, first in the world) is a
WIRELESS KEYFOB REMOTE
that is used to operate our RE-START built in Jump-Starting feature. If you are not familiar with our RE-START feature, its basically built-in jump starting for the battery, so in the event you ever come back to a dead battery you can awaken the battery with the Keyfob and start the car and drive off. So in effect you would never be stranded with a dead battery.
- OK, let me set this up.... wait for it..........
Antigravity raises its arms in Triumph, applause from the smiling Porsche enthusiast crowd, some Unicorns dancing off to the side.... and states......
" WITH THIS KEYFOB, YOU WON"T EVER BE LOCKED OUT OF YOUR FRUNK AGAIN!"
crowd goes wild... fade to black. Ok, so maybe not so exciting for some of you, but it is a big deal for some of us. . First day I got my GT3, on a battery swap I locked myself out of the frunk and cursed at how stupid it was to have to go to the Fuse Panel and energize the car to open the frunk, so with the new Keyfob just press the button, the Battery then awakens and energizes your car to be ready for a Start or you can just open the Frunk.
- Weight of the Batteries H6/Group48 Case @24Ah is 9.8 lbs , H6/Group48 Case @30Ah is (11.5lbs) , H6/Group48 Case @40Ah is (16.5.5lbs).
-Availability.... finished production will be at the end of February we expect to be shipping in first week of March. We are initially doing the 24Ah and 40Ah models, the 30Ah Version will not be in until April. I currently have 10 pieces of H6 @24Ah models and 10 pieces of H6 @ 40Ah that we have used to take pictures, and develop Marketing materials, some we will be sent to Industry people, but unfortunately that is not enough to openly sell them yet. So early March if not a week before we can start shipping.
-Pricing... The prices will range from $679 for the 24Ah Versions going up to $829.99 for the 40Ah Versions. Feel free to compare that to our competitors... we are a 1/3 to 1/2 less cost in comparison and with more advanced technology, built in protections that most don't offer, and just a more realistic and reasonable price point. We might offer pre-orders starting in week, but we are trying to get a hard landing date so we can make sure we ship when we say we will.
Some pictures are below... if you have any questions please let me know.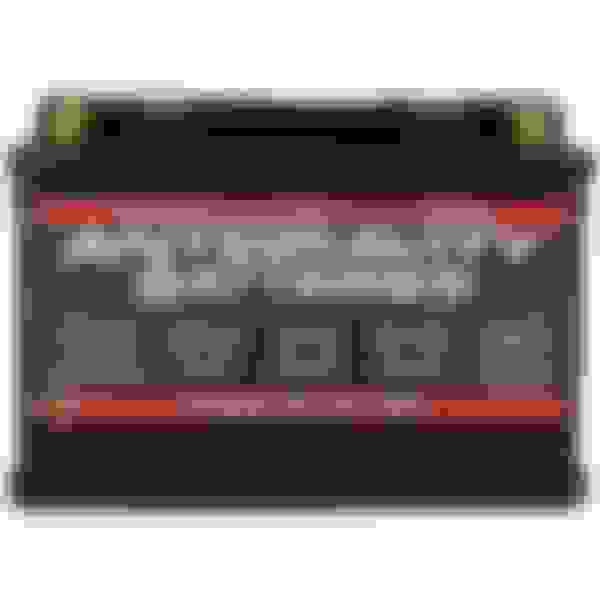 Thread
Thread Starter
Forum
Replies
Last Post
996 Turbo Vendor Classifieds
GT3/GT2/GT Vendor Classifieds
997 Turbo Vendor Classifieds