McLaren Monday: 650S
02-22-2016, 08:04 AM
McLaren Monday: 650S
---
XPEL San Antonio protected this beautiful McLaren 650S! This Mazda MX-5 Miata was in the shop for few days getting XPEL ULTIMATE self-healing paint protection film applied to the front end.
XPEL ULTIMATE Paint Protection Film:
We installed ULTIMATE on the full hood, full front fenders, front bumper, headlights, mirrors, and rocker panels.
All of our pre-cut kits allow for wrapped edges, where possible.
XPEL ULTIMATE has a 10-year warranty that covers, yellowing, staining, cracking, blistering and delaminating.
Why we share:
We want people to know how good your car can look with paint protection film, and know a great company that stands behind their products. We're all about customer service and we want to show the installation process.
Now for the best part!
A completed and finished picture outside, in front of XPEL San Antonio
When possible we remove the emblems for a seamless installation.
The installers are installing the film on the hood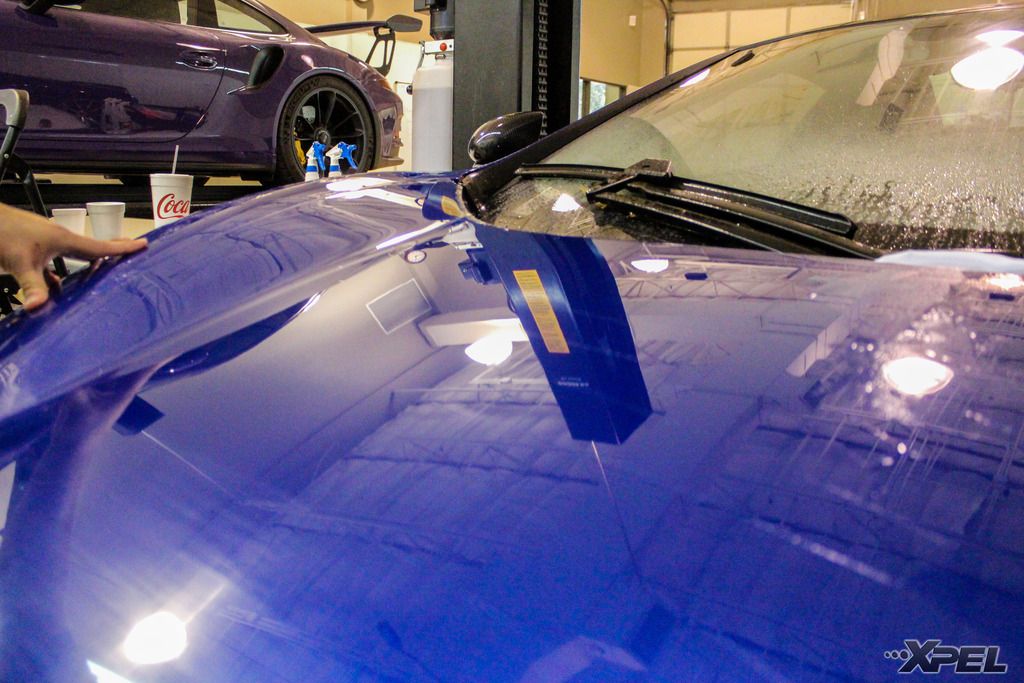 After the film is done being installed, we wait for the edges to dry before wrapping over the panel.
Protecting the bumper with XPEL ULTIMATE
The fenders are also protected with XPEL ULTIMATE
The rest of the finished pictures, with zero orange peel texture, the film is nearly invisible
If you want to find an installer near you click: XPEL LOCATOR
__________________
XPEL, Inc
XPEL.com