FS: 2005 955 Cayenne Turbo . EXCELLENT Condition with Records! TONS of Pics!
08-18-2011, 10:19 AM
SOLD! FS: 2005 955 Cayenne Turbo . EXCELLENT Condition with Records! TONS of Pics!
---
Year: 2005
Make: Porsche
Model: Cayenne
Price: $28500
Mileage: 85000
Color: Titanium Metallic
Private or Dealer Listing: Private Listing
Location (State): SC
Transmission: Automatic
Drivetrain: 4WD & AWD

SOLD!

Well things have changed a bit. I went from absolutely needing to have a large SUV but didn't want to compromise on performance, to now not having the direct need for a large SUV and allowing myself the opportunity to have something different. When I say it pains me even think about selling this truck, trust me it does! Best vehicle I've owned to date and I WILL own another CTT in the future!
-
2005 Porsche Cayenne Turbo
- 85k miles (majority highway; runs incredibly smooth)
- Titanium Metallic Exterior w/Black Interior
- Options Include (taken directly from the attached build list sheet; seet sheet for full spec if needed):
0TD - Floor mats front and rear (USA)
3FE - Electric glass slide/tilt sunroof
3Y4 - Manual roll up sunscreens for rear side windows
5MG - Dark walnut pack with high-gloss finish
7A2 - CD autochanger
9AH - Four-zone air-conditioning system
9ZF - Telephone preparation for mobile phone
CJ3 - 19-inch Cayenne Design wheel
N7D - Soft ruffled leather
PO4 - Light comfort package in combination with Comfort-/Sports-Seats or driver memory package (USA)
QR1 - Compass display in instrument cluster
QV8 -Satellite Radio Sirius (USA)
PRICE: $28,500 obo
* Please do not let the miles scare you! This Cayenne has been meticulously maintained and preventative maintenance has been performed on the very smallest of items with a book of receipts to prove it. I've gone to great lengths to make sure the vehicle has stayed in the best possible shape. This vehicle if maintained will easily go double the miles it has on it now. I will be more than happy to have a PPI done on it at the expense of the buyer and am confident that she will pass with flying colors! It is one that has been driven and proudly driven which is why it has the miles. I would love to hold onto it but simply am looking to get in to something a bit different. If I don't get what I want for it I'll just keep it and drive it every now and then but a down payment on my next car would be nice
Upgrades/Maintenance/Warranty Work:
-
Fabspeed
Bypass Pipes
(original cats included)
-
Custom "Gundo" exhaust mod
- VERY mean sounding. Inside the truck you know it has an exhaust but it isn't at all intrusive. A clip can be found here:
http://www.youtube.com/watch?v=r1FutG81f-w
-
SSR GT3 Wheels
- Some curbage but nothing major; Original 19" wheels included in sale
- Clear Bra - slightly hazy/polished over.
-
NEW
EVOMS Diverter Valves
- AVAILABLE BUT NOT INSTALLED; included in sale
- 81543 - New plugs and coils; BERU OE coils. No CEL was coming on but I wanted to replace them from a maintenance point.
- 81,534 -
New
Belt
- 79,345 –
NEW
Curt Trailer hitch and aftermarket wiring
- 75,944 –
BRAND NEW
PCM Display
- 74,737 –
NEW
Rear Cardan Shaft
- 74,737 –
NEW
Lower Trailing Arms
- 74,737 –
NEW
Passenger Side Mirror Adjusting Motor
- 74,737 –
NEW
HVAC Servo motor for flaps
- 74,737 –
NEW
Headlight seal
- 72,858 –
NEW
Ceramic Tint added to front two windows to match the fronts by F1 Tint in Cary, NC
- 71,022 – Driver's side
Upper Trailing arm
(trying to track down a metallic rattle)
- 71,022 – Door Sill trim (part just under rocker)
- 70,489 – Replacement of
BOTH Front Air Struts
(it says rear but it was for the fronts…)
- 70,489 – Front direction indicator (housing for turn bulb, common issue)
- 70,489 – Passenger
Upper Trailing arm
- 70,489 – Parking brake dampener (it was loose and wasn't kicking off the "Parking Brake Engaged" light)
- 69,340 – Seat adjustment switch **** replaced
- 69,340 – PCM display – rest of unit
- 69,340 – New remote key
- 69,138 – New Driver's side passenger pressure hose seal (typical problem due to oil in charge pipe due to design of 955 Turbo motors)
- 69,138 – Replacement of
Air Suspension Compressor
- 69,138 – Onboard computer missing Compass Display in cluster gauge
- 68,000 –
New brakes
- 68,000 – Oil change and Inspection of vehicle
- 67,949 – Replacement of Driver engine mount
- 67,949 – New expansion tank for air suspension
- 51,432 – Replacement of gear gar struts (done in pair)
- 50,552 – Replacement of
Plastic Coolant Pipes and t-pipe
(MOST COMMON AND FEARED REPAIR with 955 Cayennes! This truck has had the pipes replaced with the metal ones!)
- 49,436 – New Intake plenum
- 49,436 – New ignition coil(s)
*Please see the attached .pdf for ALL warranty work performed. I left some of the minor items out (bulb changes, fuses, etc.). Additionally if you have any questions please let me know.
If you read the above list you'll notice that a majority of the work has occurred since roughly the 68k mark. Coincidentally I took possession of the vehicle at that time. After buying it I quickly built up great rapport with
Andy Mercs with Performance Porsche in Chapel Hill, NC
and he was AMAZING with helping me get items taken care of! He respected what I knew and learned about the vehicle from various online boards and other members and I respected him for his help and always getting me hook up with a nice loaner (Panamera S was my favorite…). The CPO ran out in February of this year around roughly 78k miles but as Andy helped me fix all of the major issues and a number of small ones it is like a brand new truck in many ways!
In addition to keeping it in top shape I've tried to do my best to procure service records I do not have and keep records for what I've done with the vehicle. Unfortunately I didn't get the full history prior to buying the vehicle but I was able to get a warranty list of items which is available. As the vehicle was under CPO until just a few thousand miles ago, it was always brought in immediately for even the smallest fixes. EVERYTHING on this truck works!
Now because I am incredibly **** and wouldn't sell a truck that I wouldn't buy I want to make sure everything it totally disclosed. As such below is a condition listing of the whole truck (also attached is an inspection by Porsche for reference as well):
Exterior
: The paint is in
EXCELLENT
condition! I've only used
Zymol
products and do a claybar and wax job every 3 months. The paint shines up like it should and looks excellent! The aluminum trim looks great without any pitting or blemishes, the headlight and foglight lenses are clear and not cloudy and all the badges look new as well. The wheels look GREAT with some minor curb rash and are probably a 7.5/10 at 5 feet but 10/10 at 20 feet. I only say this because the lip does have some water etching (it can be buffed out I just don't have the tools to do it) and there are a couple light scuffs from wheel balancing, etc. The roof rails are clean but have a couple marks from being hit by bugs, etc while driving. Additionally the truck has NEVER since I have owned it been off road! I've done a thorough inspection of the underside and have found no evidence of off-roading past a gravel drive-way.
The front bra as mentioned above looks like somebody tried buffing it so it is somewhat hazy. I'm sure it could be pulled off with perfect paint underneath, I just haven't done so (I bought the truck with it on). The rear bumper does have a couple of scratches and a predominant 2"x 2" area where it looks like somebody took a key or something and scratched the rear bumper on the side. As most of the other scratches are on the bottom of the texted bumper they aren't too noticeable.
Interior
: The interior is in incredibly great shape! I use
Lexol
leather cleaners and conditioners (the one good thing I can take away from my Ex-Girlfriend who used this stuff on her horse's saddle…), the
burlwood
is in perfect shape, the alcantara is perfect, etc. The ONLY small thing is that the steering wheel buttons have a couple scratches. Typical but it is there (see pics). The truck comes with
WeatherTech
floor mats in the front and Porsche originals in the rear. The tint is in great shape with no scratches or runs. All seals inside and out are perfect. Front and Rear HVAC works as it should and all the buttons look new. The PCM unit is pretty much brand new and looks as such.
An "odd" thing is that the truck has the rocker switch for the "Advanced Off-Road" package on the console which disengages the sway bars, but it doesn't have that package (I'm not sure why that button is there but it is better than having a blank space!). Additionally it has the buttons for the timed HVAC heater system but only the re-circulate function has been enabled from the factory. Apparently some Cayennes had this option build on them coming from Germany but once they got to the US the DOT nixed use of the option as it uses gas to power the heater which the US DOT feared would introduce noxious gas into the cabin (it never would…). At least that is the story I got, but again it is nice to have "all" of the buttons there. Just looks nicer
Since I'm being ****, the anchor points at the top of the passenger and driver rear seat, under the headrest has some broken plastic pieces. It happened when I had the seat up but not properly locked and the seat back fell forward striking the underside of the bottom that was turned up which is metal (I'd have the show you…). You CANNOT see this from inside the cabin unless you're riding in the back (which A) I hope you don't and B) if you carry dogs back there they won't care…). Again it would NEVER be seen but I want to make sure it is shared. There is also a missing piece of trim at the bottom of the back of the center console. I bought a replacement but it is for the whole door which is broken. As it is at the bottom it isn't noticeable unless you're looking for it. That is it.
Mechanical
: The truck performs flawlessly. It is powerful, quick, brakes, handles really well, etc. Every electrical and mechanical part of the truck works. The towing package was done with aftermarket parts and NOT the $1500+ Porsche parts. The tow hitch is a Curt unit capable of towing 5,000 pounds and the electronics for towing are Curt as well. The wiring is tied to the taillight wiring and the turn signals and braking works perfect but the "night" running lights do not. This was limitation caused by the Porsche system and how it is wired. The Porsche towing electrics kit could easily be ordered and installed (it has been prepped for it) but as I rarely tow anything (one thing since I've owned it and that is it…) and wouldn't at night this worked perfectly. Additionally the hitch cutout was minimal and looks factory.
There isn't anything wrong with the truck, heck I'll probably wake up tomorrow and delete this, but I'm just looking to get into something different. I guarantee that you'll be hard pressed to find another vehicle for this price that offers the comfort, performance and quality of this one!
Just let me know what you guys think!
-James
*Note: The vehicle is in Charleston, SC.
I can get pictures of ANYTHING on the Cayenne you would like just let me know!
(These are slightly old pictures taken with an older camera. I will get some better ones this weekend!)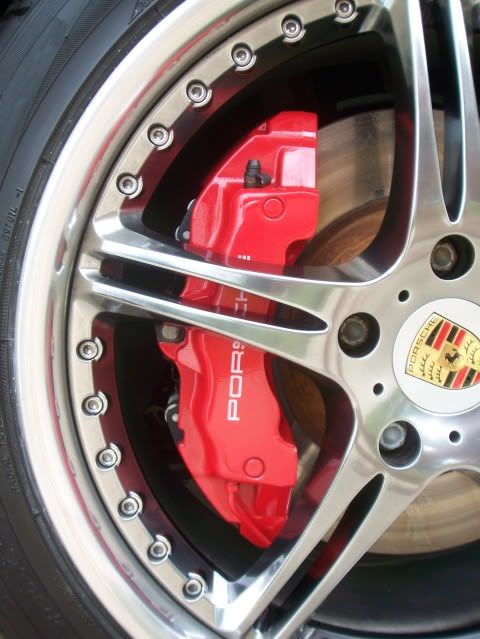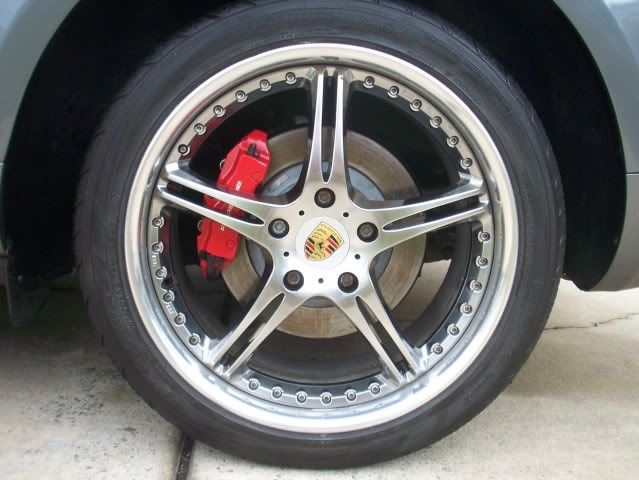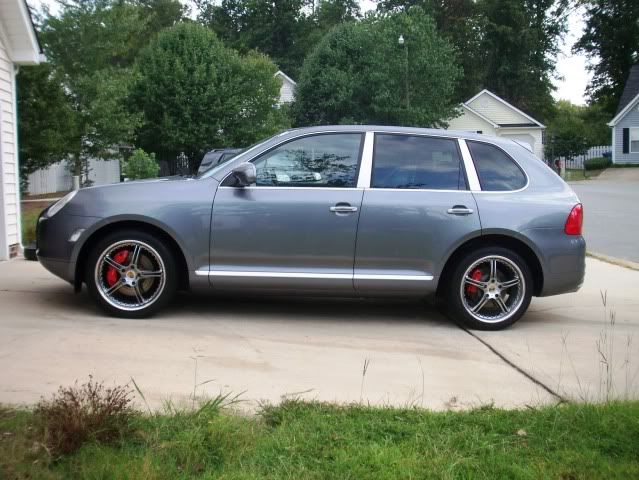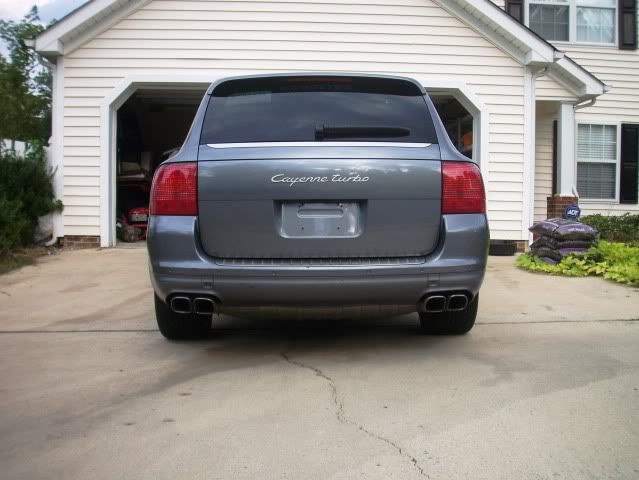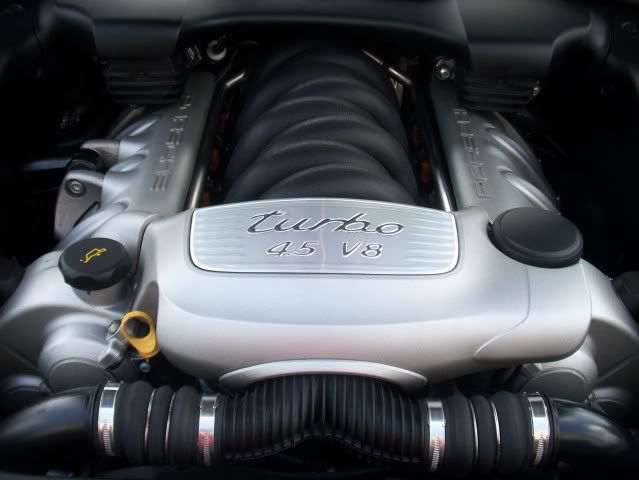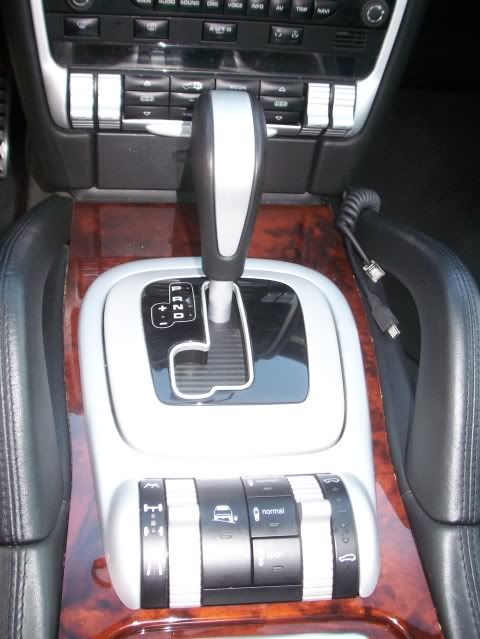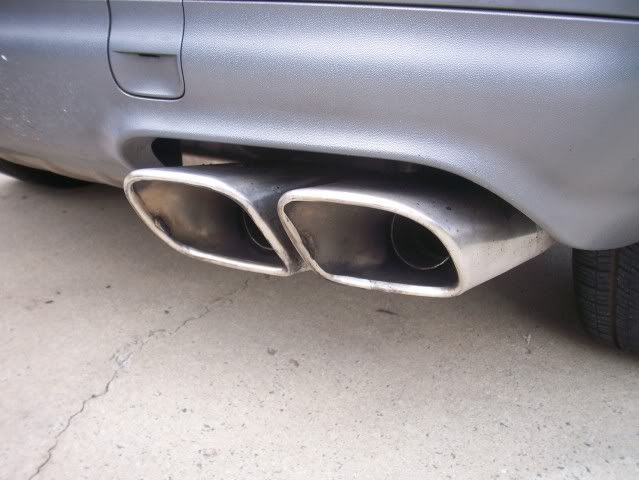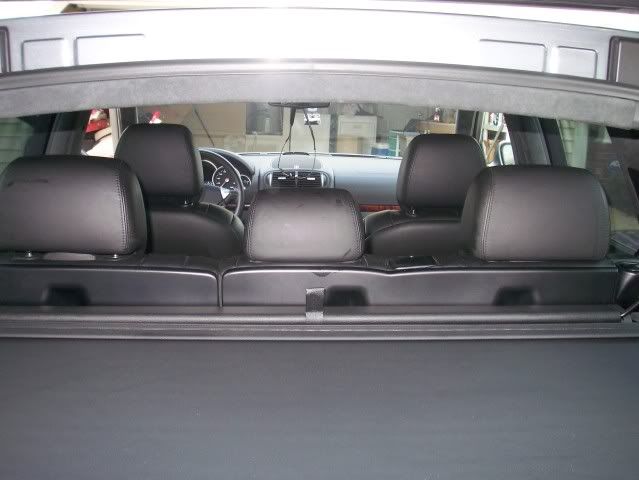 ---
Last edited by PutterMcGavin; 11-22-2011 at

06:50 AM

.
08-18-2011, 01:06 PM
Beautiful truck and it sounds mean. GLWS and someone will be a happy buyer.
thanks,
__________________
Alec Acuff
Performance Specialist
Fabspeed Motorsport
[email protected]
(267) 742-3047
|
www.fabspeed.com
|
Facebook
|
Instagram
Ultimate quality T304L Stainless Steel Exhaust Systems, Carbon Fiber Air Intakes and ECU Tuning for Exotic Cars
08-19-2011, 09:22 AM
Originally Posted by
[email protected]
Beautiful truck and it sounds mean. GLWS and someone will be a happy buyer.
thanks,
Thanks for the kind words Alex! I love the truck and don't want to get rid of it but there is something else out there calling me! As i said in the ad, I'll have another one in my garage in the future...
10-18-2011, 07:03 PM
10-20-2011, 10:25 AM
I've had a couple people ask why such a long list of repairs? Well here is a long answer...

Pretty much all of it was covered under the CPO which ended in February of this year. I built incredibly good rapport with Andy Mercs up at Performance Porsche in Chapel Hill, NC. Basically I was incredibly **** about little nit picky things (that almost NOBODY would pick up on) and he was responsive to my concerns. He took care of me, I burned him episodes of Top Gear on DVD's and gave him and Jeremy (the tech) a gift card to Best Buy at Xmas.

It was a relationship where he knew I did my research and probably knew more about the Cayenne than he did. I'd call up and he'd ask "what do you think it is?" I'd respond and he'd check it out. One time I brought it in as I thought there was some slight vibration under load, VERY SLIGHT. Took it in, told him I thought it was the cardan shaft as that is a typical issue. He called me later that day and I quote "James I don't know how you felt it, or how you're so sensitive but you're right, there is a slight tear in the cardan shaft mount. We're going to replace it." Same with most the other issues.

You're more than welcome to call him as I'm sure he'll remember the Cayenne!

I know the list of "repairs" is fairly lengthy but I guarantee that 98% of people out there wouldn't have worried about or had those issues checked out (a barely audible "buzzing" noise from the front of the truck only at certain times...yeah nobody thinks to check out that stuff. I did. New fan flap motors). I had the CPO and wanted to make sure I used it! The truck is solid as a rock and if I'm not mistaken ranked fairly high in reliability for being a high performance vehicle. Also ALL of the major issues have been addressed (plastic coolant pipes and T replaced with metal, new compressor, intercooler seal, coils, etc.). For something that can haul *** and haul 7700 lbs you can't complain...

If you have ANY questions just let me know. I wouldn't sell a vehicle I wouldn't buy myself...
11-10-2011, 10:29 PM
Hey Brian shot you a PM. Please let me know if you do not receive it.
11-12-2011, 01:22 PM

---
11-19-2011, 08:55 AM