WSJ Boxster Spider Top review
07-26-2010, 10:30 AM
WSJ Boxster Spider Top review
---
07-28-2010, 08:44 AM
weel, i believe the top will keep a lot of folks from ordering one. However, I live in Alabama, a rain state, specifically, Mobile, where annual rainfall is the HIGHEST in the US, and I have ordered one.

Listen, I have owned three porsche cabs, and presently have a 996 C2 cab daily driver. when it rains i have to find a shoulder, stop, and wait. if im going over 50 i dont even put the top up and i dont get wet.

i have practiced this on a spyder at the dealership. It is a pain, but i did it quickly after a couple of tries, without all that grunting this Boob did in his editorial.
mike
07-28-2010, 11:21 AM
Join Date: Aug 2009
Location: Alabama
Posts: 53
Rep Power:
12
I have a Boxster as my every day driver. I don't think I could drive the Spyder every day mainly due to the top. I have had to put the top up on several times, love being able to put it up at 30 MPH.
The Spyder would make a great second car.
07-28-2010, 08:14 PM
Join Date: Jun 2008
Location: Princeton
Posts: 105
Rep Power:
16
the top has no insulation so it lets more ambient noise than a soft top which in turn lets on more ambient noise than a hard top

I think if you are someone putting the top up and down daily and several times between stops it can get tiring /annoying

But putting the top up or down is not a big deal, WSJ exaggerated the whole top issue and yes it is not much faster than boxster S but it is more livelier, handles better , flat cornering and feels more racy. Ordinary driver like me can feel this difference and manages wind draft better over boxster S ( probably due to the higher humps at the back, low side windows)

Car is water proof in heavy rain but it takes 2 minutes to put the top up or down and is noisier ( more wind noise, slightly louder engine sounds from cars in other lanes)over standard boxster S especially at speeds>70 mph on highways

To its favour it is one of the best looking porsches cabs top up or down and is grippier but have to live with a manual top that also may not hold a lot of snow if ungaraged
07-28-2010, 08:52 PM
i dearly love the idea of a manual top (eliminates all those mechanical issues with cable, motors, weight), but remain puzzled at this top design altho am drawn to its looks.
when i saw the car/read the reviews could not understand why the designers would stray from design of the last speedster editions....so much simpler/practical.
everything pops down under the "clamshell" (which quite frankly in the last edition may look better than the new solstice style)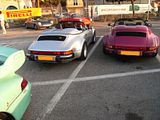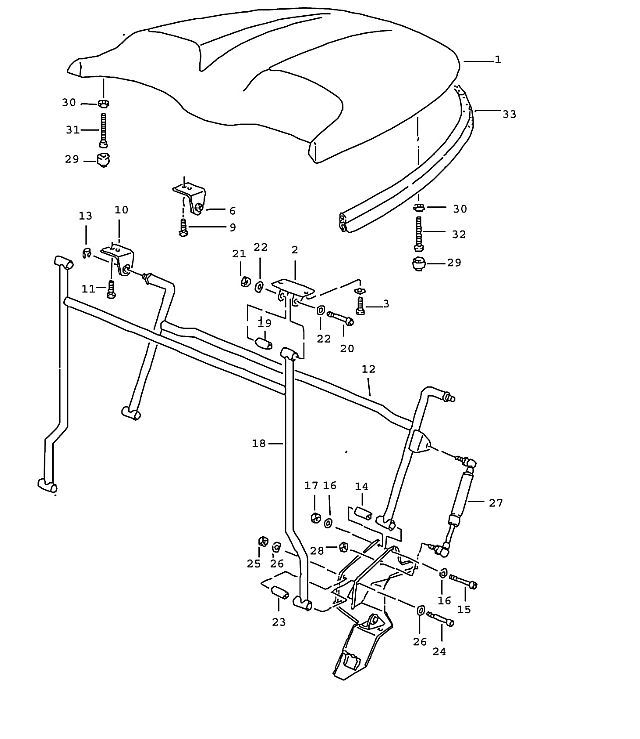 07-29-2010, 06:32 AM
08-01-2010, 06:47 PM
The Spyder is a special car for a person who wants something different. You really can't compare it to a regular Boxster, it is entirely different animal, and probably a blast to drive! So what if the top is hard to put on and take off.