Phil Hill Ferrari 156 Tribute- Pinewood Derby Style
01-07-2009, 03:43 PM
Phil Hill Ferrari 156 Tribute- Pinewood Derby Style
---
So in remembrance of the late, great Phil Hill. I decided to carve a Cub Scout Pinewood Derby car in his honor with my son. These are taken with the "model" for reference. Here are some pic's from beginning to end. Enjoy!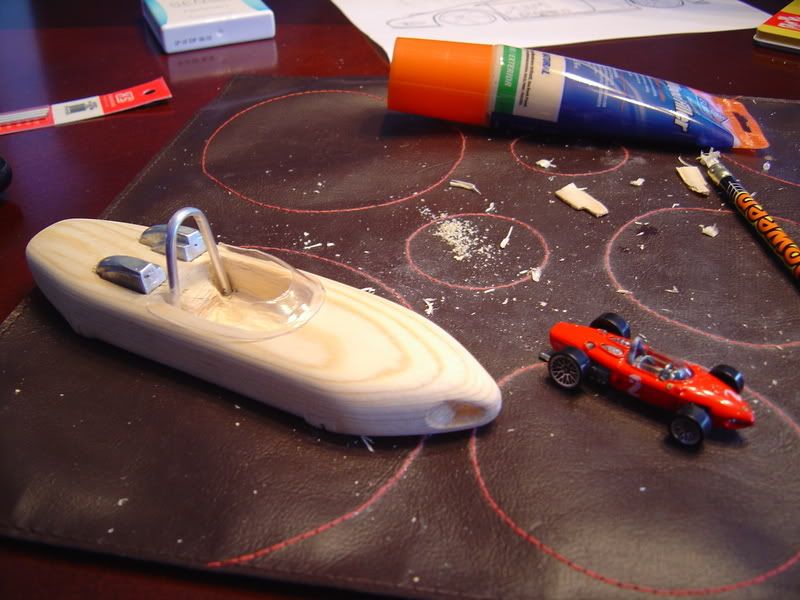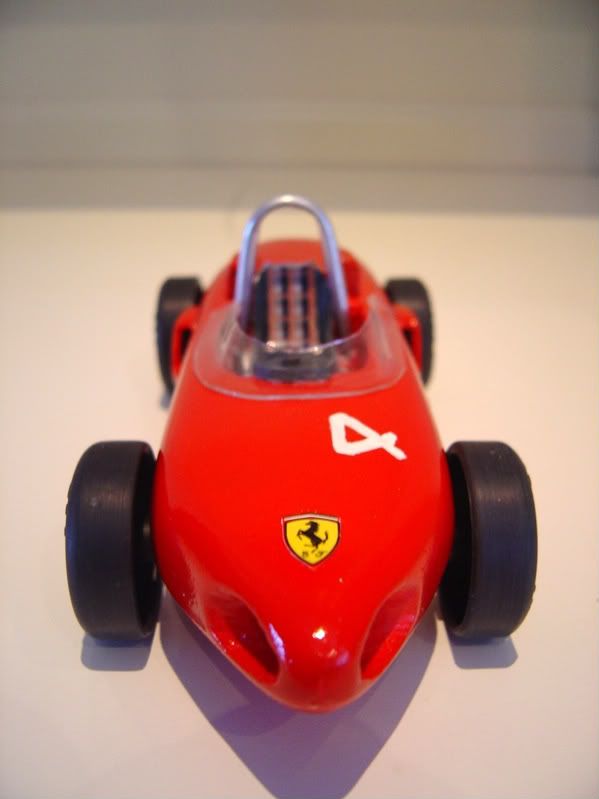 01-09-2009, 02:01 PM
Join Date: Oct 2008
Location: SM
Posts: 89
Rep Power:
0
very nice! Phil Hill used to live right next door to me in Santa Monica would always bring us down to his car garage to check out vintage cars. 3 car garage with basement underneath to fit around 10 more cars I believe. always seeing him cleaning them during the weekends and would take some of them out for a drive
01-15-2009, 11:47 AM
I agree, it was very fun to make.
02-11-2009, 08:37 PM
Join Date: Feb 2009
Location: Winston-Salem, NC
Posts: 1
Rep Power:
0
Here is my son's pinewood derby version of a 1963 Ferrari 158 roughly copied from a *** Slot car: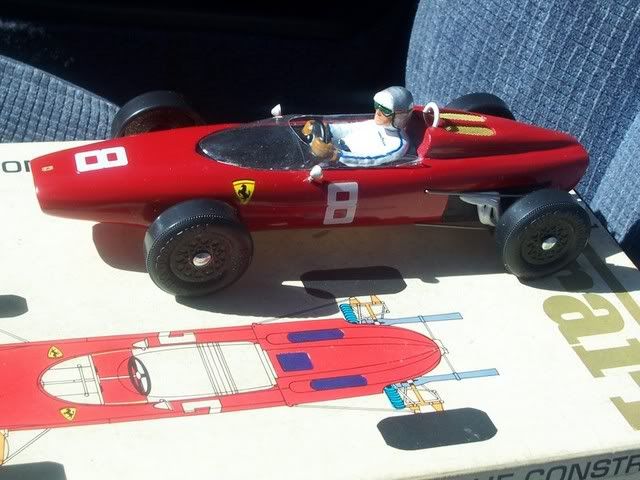 He was a tiger (1st grader) that year so his contribution was confined to spray painting and decals.
Thread
Thread Starter
Forum
Replies
Last Post
Bentley Vendor Classifieds
McLaren Vendor Classifieds
Other British Vendor Classifieds